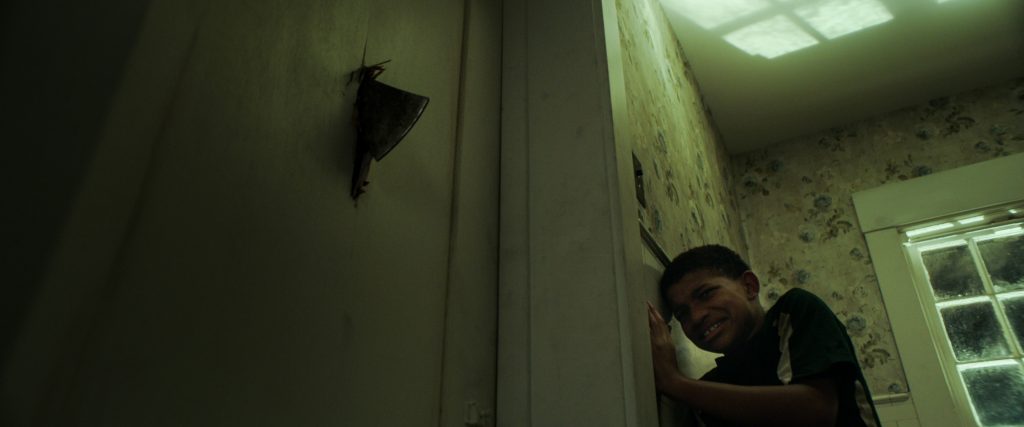 Det er en yderst ubehageligt katten-efter-musen jagt i THE BOY BEHIND THE DOOR, hvor et stort hus hurtigt bliver en farefuld labyrint for to drenge.
Bobby og Kevin er bedste venner. De drømmer om at vokse op sammen og tage til Californien. Det er indtil, de bliver kidnappet af en ukendt gerningsmand, der anser dem for at være en handelsvare. Da Bobby ser sit snit til at flygte, indleder han en nervepirrende kamp på liv og dør for at befri sin ven og slippe væk.
THE BOY BEHIND THE DOOR vises på dette års Blodig Weekend filmfestival og er en neglebidende intens film om et stærkt venskab mellem to unge drenge og deres kamp for at overleve.